We have all your audio and visual equipment needs covered for your next event. Our specialists can help you select the best gear and setup for your event.
Amplifiers
Mains and Monitors
Mono and Stereo
Audio Processing Equipment
Equalizers
Feed Back Reducers
Reverb and Delay Units
Processors
Crossovers
Basic Lighting and Effects
Leko/Source Four
Par Cans
Lighting Trees
Fog Machines
Bubble Machines
Strobe Lights
Black Lights
Spot Lights
Mirror Balls
Custom Effects
GOBO's
Outside Lighting
CD, MP3 and Cassette Players/Recorders
Complete Sound System
Small Venue
Large Venue
Indoor/Outdoor
Live Music, DJ's and Parties
Computers
Desk Tops
Lap Tops
Peripherals
Switchers
Scan Converters
Network Routers and Switchers
Computer/Video Monitors
Flat Screen LCD/Plasma
Projection TV's
All sizes; 2″-62″
Computer/Video Projectors
100 Lumens to 10,000 Lumens
Custom Lenses
DLP and LCD Available
Loudspeakers
Mains/Monitors
Powered
Indoor/Outdoor
2-Way, Full-Range and Subwoofers
Meeting and Display Accessories
Laser Pointers
Wooden Pointers
Speaker Timers and Cue Lights
Confidence Monitors
White Boards
Easels
Pipe and Drape
Copiers/Printers/Fax Machines
Basic Shelters
Propane Heaters
Microphones
Podium
Speech/Singing/Instrument
PZM/Boundary
Conference/Table
Shot Gun
Head Worn
Lapel
Wireless
Recording
Mixers
Picture Screens
2′ to 100′
Front and Rear Projection
Tripod
Fast Fold
C Screen/Pole and Saddle
Inflatable
Projectors
Slide
Film
Computer LCD/DLP
Video LCD/DLP
Overhead
Projector Accessories
Lenses
Stands
Remotes
Reels
Timers
Rigging/Hangers
Staging and Risers
Stairs
Railings
Ramps
Carpeted
Podiums
Wooden
Carpeted
Electric
Plexiglas
Folding/Portable
Table Top
Recording Decks
Audio/Video
Analog/Digital
All Formats
Video Equipment
Monitors
Cameras
Tripods
Lighting
Camcorders/All Formats
Switchers/Distribution
Scan Converts
Communications
Two-Way Radios
Phone Equipment
Conference Phones
Interfaces
Emergency services for delivery, set up and operation are available 24/7.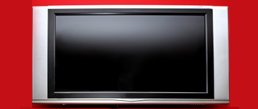 We sell every brand of equipment that we rent and so much more. We also provide full-installation and maintenance service, from a single piece of equipment to a fully functional meeting facility. Call us for a quote!